Yogurtland
Mobile App for iOS and Android
This is pretty sweet.
After building an award-winning website for the self-serve yogurt chain phenomenon, it was time to create an app that was a perfect swirl of the site's functionality and features yogurt fanatics would go crazy for.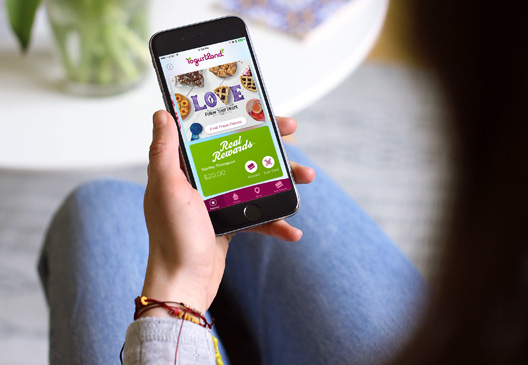 Focused and Fast
Our goal was to bring the tastiest features to the top. Users can find their nearest store locations and see the flavors that will be in the handles that day. We replicated the card-based flavor displays found in-store to let users read descriptions and nutrition information from the app interface.
Find Your Flavor
We also brought several tools from the website into the app, including Flavor Finder, which allows users to search by Yogurtland's dozens of unique flavors to discover which store is carrying their favorites. When franchisees and staff set their handles for the day, they can update the app in real time.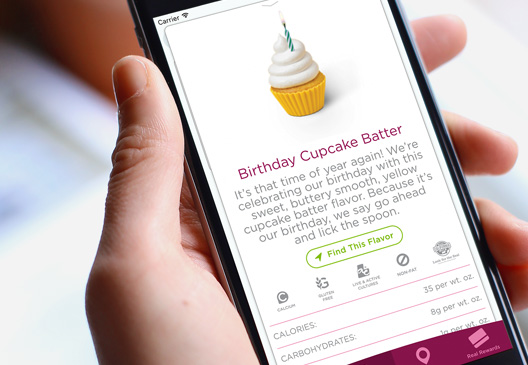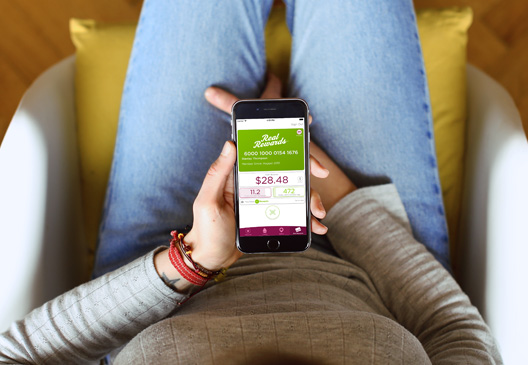 Real Rewards™
Our other primary goal was to build out the Real Rewards™ section of the app. Through robust account management and digital wallet integration, we created an intuitive interface to inspire more program sign-ups and app downloads.
Make a Bad Day Good. And a Good Day Great.