Summit Supply Chain Solutions
Brand Story Video, Photography & Responsive Website
An innovative restaurant and supply chain consultant business with a local focus and global connections.

Background
With more than 20 years experience in supply chain management for corporate-owned restaurant chains and grocery stores, Summit launched a boutique consulting service that reimagines the flow of quality ingredients from supplier to restauranteur. Their services improve access to global markets while increasing profitability through innovative approaches to sourcing, contracting, and price monitoring across the culinary supply chain- all with a price savings guarantee.
These folks know food- every step from sourcing ingredients to serving a beautifully plated meal. But how do you present that online?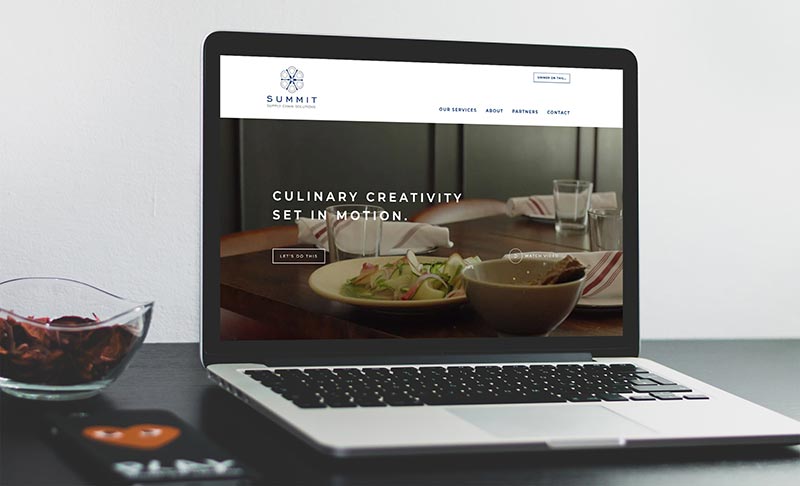 Why JLOOP?
SSCS had a story to tell, but they needed help crafting the delivery. They knew there were plenty of DIY tools to create a website, but they wanted more. They were about to emerge onto the competitive LA restaurant scene, where first impressions matter immensely. They needed a partner that could lead the way through messaging, design and production to tell the story of a consulting service with commitment to quality.
JLOOP's strategic project leadership and storytelling talent was the perfect fit for the job.
Goals and Achievements
A primary goal of this project was to create an online presence that established Summit Supply Chain Solutions as an expert and experienced solution for restaurateurs in Los Angeles. With photography work and a fully produced introductory brand video, we cultivated a professional, friendly company voice detailing services, value propositions, and preferred partners. We also wanted to put a human voice behind the company, adding value and context with the Simmer On This blog. Our aim was to listen, learn, and distill the SSCS story into a polished online identity. Our results speak for themselves- Summit's website presents a dynamic company with a mission. And it might even make you a little hungry.