Odeum
A Complete Solution for Subscription Video Businesses
Odeum allows creators great and small to reach their audience on any platform.

Odeum is the passion project of a passionate company. Our love of video, and our desire to put great tools into the hands of creative people, drove us to make something special. Odeum is an OTT video platform for creators who want to launch a subscription service across multiple platforms. It's powerful, easy-to-use, and completely brandable: the logical next step for video professionals who want to up their game.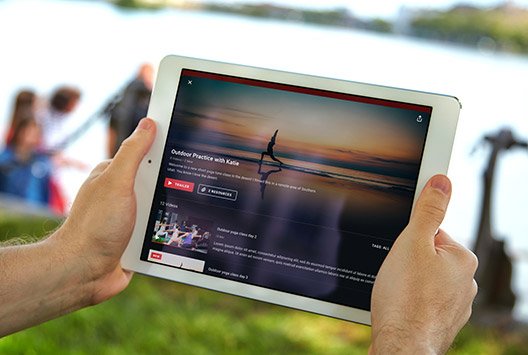 The Complete Package
When a subscriber downloads their favorite publisher's app and subscribes, they won't necessarily know that it's built by Odeum, but this powerful platform is helping creators and their customers every step of the way. Odeum's user-friendly content management system allows publishers to easily brand their apps across platforms, create marketing pages, and organize their videos in the way that's best for their business. Odeum also manages their subscription system and offers useful analytics for growing their brand. On the subscriber side, Odeum apps are professionally packaged, fun-to-use experiences that put the content front and center.
A Plan For All Creators
We made Odeum because we love creators, and that's not just talk. We walk the walk, too, by equipping our publishers with the very best. No matter what Odeum plan you choose, we will work with you to launch apps on all available platforms. We know the importance of making your content available anywhere, which is why we don't tack on extra fees for more platforms. You'll get apps on web, iOS, Android, AppleTV, Android TV, Amazon Fire, FireTV, Roku, and Chromecast without breaking the bank. Another way we look out for creators is with our innovative Growth Plan. The Growth Plan allows publishers to get on the marketplace with a full suite of apps without any up-front investment. It's an approach that's unique in our industry, but it's important to us. We offer it because we believe in removing barriers between creators and their potential. If you have a great idea, we want you to grow it with Odeum.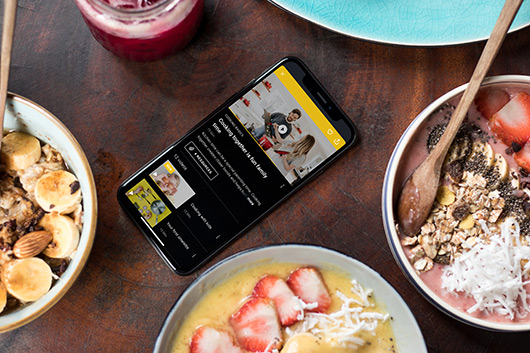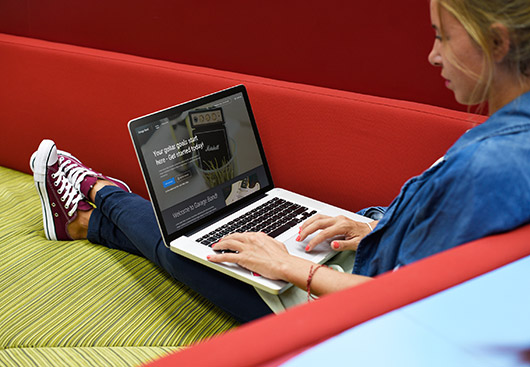 Growing The Platform
Our years of experience in information architecture, UX design, and branding have helped us build Odeum into a very valuable platform, but we are always looking for ways to improve. Odeum is a growing platform with new features being developed all the time. In 2021, we launched Odeum Live, which allows publishers to stream live video to all Odeum-powered apps and websites.
In early 2022, we released version 3 of our iOS apps, with streamlined content management and branding customization systems for publishers, and powerful new video features for subscribers. Odeum is a reflection of JLOOP's creativity, ingenuity, and dedication to making creative technology that matters.
Our Skills On Display
Odeum would not be possible without the wide-ranging capabilities and expertise of our team. From information architecture to branding- customer support to app development and UX- we've built it all with a personal, team-based approach. Check it out and you'll find proof of what the JLOOP team can do.