IBM
Master Class App
IBM enlisted JLOOP's UX design team to help them reach employees with targeted learning content and lessons for the new normal of 2021 and beyond.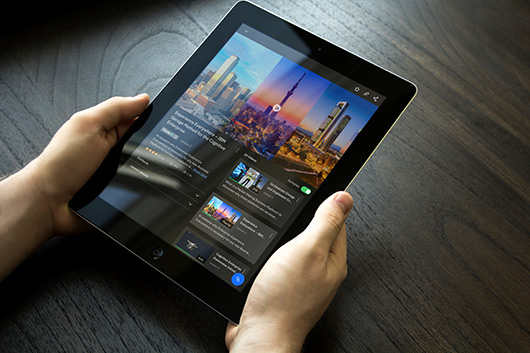 A need for flexible online learning
Some big changes happened in 2020 (in case you didn't hear). As a worldwide leader in business and technology with thousands of employees, IBM was looking at a very different landscape for educating employees and continuing to grow their skills. They came to JLOOP for the UX design of a video learning platform that would be available across Android and iOS. The goal was to create a flexible, professional user interface that could house some of IBM's most important teaching content.
What we achieved
JLOOP built a polished, personalized user experience for IBM Master Class, in addition to designing the app's branding and logo. Users have access to a full-featured video experience on the Master Class App, where the UI makes it easy to browse by topics, use intelligent search, cast to TV apps, pin content, and pick up videos where you left off. We worked within IBM's design language, Carbon, to create a final product that upholds IBM standards.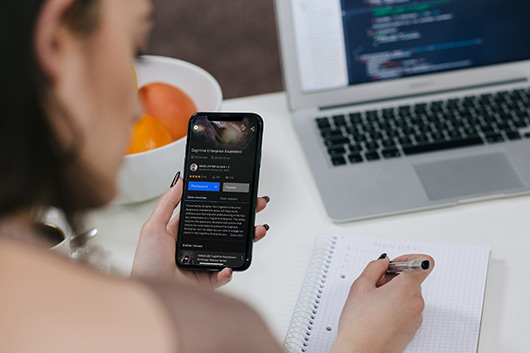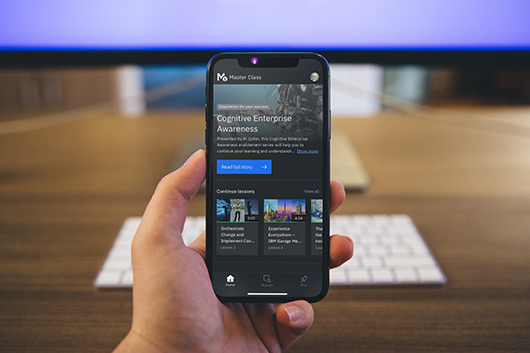 Why JLOOP?
It's simple- we know app design, branding, and how to take a great user experience for video across multiple platforms. Drawing on our experience from designing our own subscription video platform, Odeum, we built a UX for IBM Master Class that puts powerful features into the hands of IBMers and gets them into engaging, useful content on a wide-reaching platform.
We also understand that apps change over time. In its earlier stages, Master Class offered content in a limited number of categories, so parts of the content organization scheme were limited. But with foresight, and an understanding of our end users, we designed a categorization system that could easily scale up as more content types were offered on the platform.
Master Class is available now on the IBM app store for iOS and Android phones and tablets.