Shook Kelley
Website Redesign
A highly respected leader in the creation of places, Shook Kelley needed an updated internet presence that conveyed the same design sensibilities that were at the core of their architectural philosophy.

Background
On the heels of an effective identity and brand refresh, Shook Kelly approached JLOOP with the desire to build an online presence that reflected that new identity with clarity and purpose.
While most architectural firms have websites which are largely glossy portfolios of their work, Shook Kelley seeks instead to focus on their position of thoughtful and purpose-driven leadership in the architectural space. While this has been a long-standing goal, it is only with the advent of modern internet technologies that an immersive visual experience of their design work has become possible.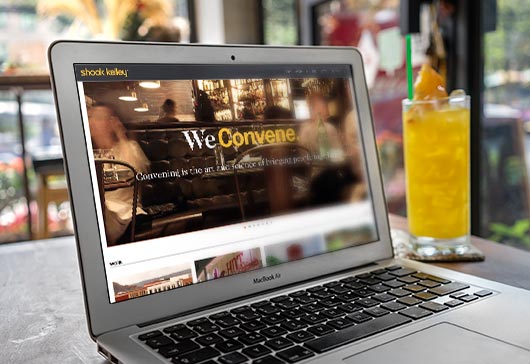 Why JLOOP?
Shook Kelley ultimately chose JLOOP because of similar design philosophy and sensibilities. Our dedication to storytelling in our work resonated with the overall approach that Shook Kelley takes with their own clients. A strong match indeed.
Goals and Achievements
Goal
Achievement

1

To convey the company's philosophy and thought leadership
Created clear navigation and section design for "Insights" (their blog focusing on architectural philosophy) and built a CMS which provides flexibility in presentation. Dedicated space on the home page was reserved to highlight recent insights and core ideas behind their philosophy. Elevated the visibility of this portion of the website as compared to the websites of their competition.

2

To build trust and solidify credibility
Created a more authentic approach to presenting Shook Kelley's work by implementing the use of social technology to display images of spaces created from the perspective of everyday users.

3

Showcase a broad representation of work
Built a CMS which provided Shook Kelley with the flexibility to add and update projects on the website. The experience is enhanced through the use of immersive slider imagery, video, text, pull quotes, and project details.
JLOOP is proud of our collaboration and eager to see more great stories told through Shook Kelley's online platform.