Play-Learn-Win
The Nevada Dynamic Pricing Trial

Ringorang | NV Energy
When it comes to energy education - Is it even possible to teach new ideas? Or change ingrained behaviors? We engaged thousands of Nevada residents in an epic statewide game called "Play-Learn-Win" to truly find out.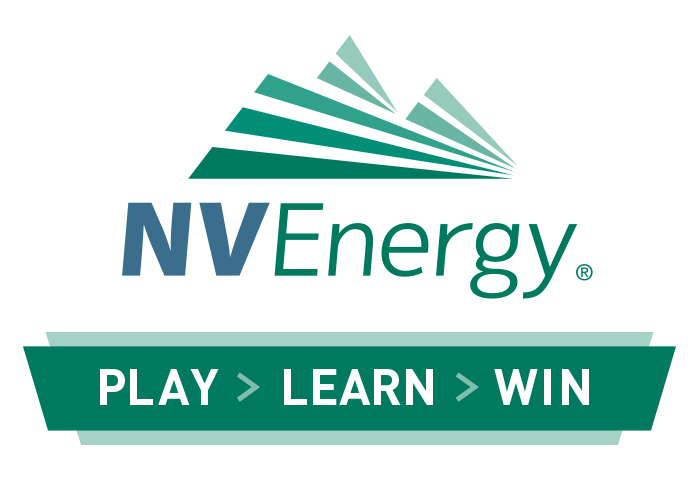 The Partnership &
the Challenge
When you're told the endeavor you're about to take on has historically failed in campaigns across the nation, you might 1) go eat worms or 2) get motivated, and then get it done. We took the latter approach.
Bright lights and air conditioning turned up to ten are two of Nevada's favorite things, so we knew this was going to be a test. With our dexterous mobile tech talents, years of marketing know-how, and multiple partners, we gamified the campaign in order to successfully change our audience's energy-spending behaviors.
Our Goals & Approach
Goal
Approach

1

Achieve never-before-seen levels of user engagement in an energy education program
In order to really reach our audience, we gamified the campaign. Play-Learn-Win spanned across six months, motivating 3,000 Nevada residents to play (and in turn, learn). We worked educational material into the game by delivering clues via email campaigns, print mail, a card deck and a mobile app, and created timed events for playing.

2

Reach as many participants as possible
Because Nevada residents don't use any single piece of tech, we designed our game to be playable in almost any format you can think of. Rotary phone? You're covered. Telegram? Maybe!

We know our audience. Every person has their preferred mode of communication, so we hit every front. We broke up our larger game campaign into campaigns for each: print mail, email, a mobile app, and a playing card deck. Each carried clues and prompted players to participate at specific days and times.

Working alongside Ringorang Worldwide LLC, we re-launched Ringorang® with new Play-Learn-Win features, which included support across five platforms: iPhone, Android, Windows, Mac, and Blackberry.

3

Not only educate - inspire real behavior change!
Designing the architecture behind a game is one thing, but filling in the blanks is what turns something fun into something meaningful. We both developed and tested gamification education theory in order to teach knowledge, skills, and attitudes surrounding energy conservation. For that reason, we also developed the content spanning Ringorang, email campaigns, web and print materials, and more.

Testing the game with focus groups before launch made sure the campaign would actually get the results we were looking for. We asked, and listened.
What We Accomplished
With our creative capacity and astute application of our digital knowledge, we delivered a multi-platform campaign that successfully ran just as we intended. In turn, we helped our partners reach their goals —
"JLOOP doesn't just build marketing campaigns, they are doing work that has human consequence in the world," - Robert Feeney
President, Ringorang Worldwide LLC
We're looking forward to sharing the final numbers on the direct effect the Play-Learn-Win campaign had on energy-saving attitudes, skills and knowledge. In the meantime, we are proud to say that Play-Learn-Win achieved unprecedented participation for a campaign of this type - evidence of our collaborative efforts to truly engage our target audience.