We've been an award–winning digital agency for over 15 years.
We are broadly-talented and tightly-focused. We build custom apps, purpose-driven websites, and powerful web-based software.
Storytellers at heart, we also help many clients tell their stories through online video.
We create powerful digital products that engage real people.
It's what makes us different.
We listen intently to our clients purpose – we design for it. But we also fiercely care about the end user. We build for them – for longevity, for trust, for value.
Through the alchemy of innovative design and advanced technology, we make creative technology that matters.

Our Work
We love bringing brands to life through engaging digital experiences.
We are proud to say we have delivered many success stories for our clients. Below are just a few examples from 15 years of prolific output.
---
Our clients don't just love our work, the design community in general does. Take a look at some recent awards we've won.

IMA Awards
Best In Class
Yogurtland Website

Telly Awards
Bronze Winner
Yogurtland Brand Video

Telly Awards
Bronze Winner
Bryant Rubber Brand Video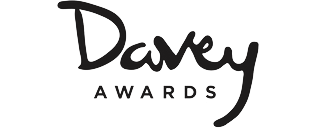 Davey Awards
Mobile Applications - Games
Gravitations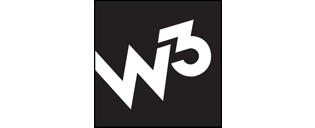 W3 Awards
Self Promotion
JLOOP Website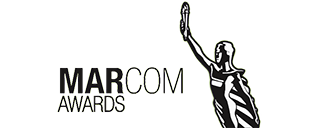 MarCom Awards
Marketing
Ringorang Promo Video

Telly Awards
Bronze Winner
JLOOP Venture Out Video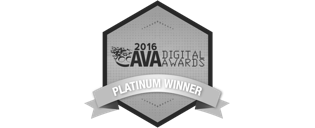 AVA Digital Awards
Platinum Award - Product Marketing
Yogurtland Brand Video
Best Mobile App Awards
Best Game
Gravitations

Videographer Awards
Excellence
JLOOP Venture Out Video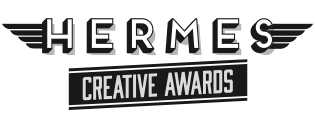 Hermes Creative Awards
Website Overall / Professional Service
BrandsForBands Website & Client Portal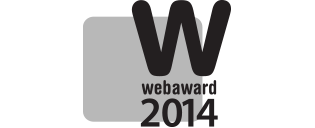 WebAward
Best Real Estate Website
Leverage Global Partners Website
Our Team
JLOOP is a tight-knit group of creatives and developers
who think big picture and execute efficiently. We technically don't build rocket ships (not saying that we couldn't), but we have this special talent for untangling fishing line and celebrating our clients' victories. Meet the team and see how we do it:
Jay Dysart

Founder | President

Close

A prolific storyteller with a knack for speaking code, Jay Dysart has been bringing together creative and technology since the founding of JLOOP in 2001.

Serving as the President and CEO, Jay is a hands-on guy who loves working alongside his team to create the big idea, and then bringing that idea to life for a digital world. With a thirst for learning emerging technologies and new ways to produce purpose-driven work, Jay races toward projects that have a need to exist.

Under Jay's leadership, JLOOP has produced work for such clients as Subaru of America, LG Electronics, DIC Entertainment, Infiniti USA, Element Skateboards, Anthony Robbins Companies, McDonalds, Cleveland Golf, Teles Properties, NV Energy, and the Aquarium of the Pacific.

Prior to JLOOP, Jay founded two performing arts companies – the critically acclaimed Hidden Theatre in Minneapolis, and The Group at Strasberg for the famed Lee Strasberg Theatre Institute in Hollywood. Jay continues to pursue this passion by navigating JLOOP's presence in the entertainment industry.

His passion for creative technology is only the beginning. He loves to travel, preferably near the ocean, is into wine, gadgets, laughter, and most importantly, the human race. He also donates his time in leading fundraising events for charitable organizations such as Christian Outreach in Action, helping to feed the homeless and hungry in Long Beach.

He is the proud father of three boys and lives with his wife, Christi, his children, a dog and a cat in Long Beach.

Name the award you are most proud of receiving
"My son once gave me the Most Epic Dad Ever Award. Does that count?" (Yes, it does.)

Courtney Harmeling

Senior Producer

Close

A 15-year veteran in the tech industry, Courtney is your enthusiastic guide on the path to project success.

At JLOOP, Courtney:

Manages large-scale development projects from start-to-finish.
Assembles creative and development teams to ensure objectives are met.
Delivers results, on time, on target, and on budget.

In the world, Courtney:

Is the mother of two adventurous kids and wife to a very handsome surfing attorney.
Is a lover of gaudy holiday rooftop decorations - especially at her home base in San Diego.
Makes a mean margarita.

John Mayes

Producer | Architect

Close

With an exceptional eye for detail, John designs the user experiences that make our work appear effortless to the end user.

At JLOOP, John:

Fills a dual role as Project Manager and Architect.
Provides a relentless discipline in documenting the tiniest UX details.
Ensures all stakeholders are in sync through detailed communication and streamlined use of technology.

In the world, John:

Hails from North Carolina.
Is a chronic online sharer.
Regularly walks to work from his home in the blossoming East Village.

Lauren Daniels

New Business & Communications

Close

A swiss army knife of talents, Lauren manages client contracts and accounts, as well as internal business processes.

At JLOOP, Lauren:

Targets new business opportunities, schedules initial meetings and fosters the client/JLOOP relationship.
Handles marketing initiatives, advertising opportunities and internal organization.
Keeps the team happy and healthy - organizing our fifth-Wednesday events, holiday events and more!

In the world, Lauren:

Just recently had her 2nd baby boy, and makes it look easy.
Is a self-proclaimed "water baby" who can be found on Catalina Island every summer.
Has won a lot of awards as a swimmer (that's saying something in Long Beach!)

Matt Leaver

Art Director

Close

With over 15 years experience as a designer in the interactive space, Matt provides a thorough understanding of online behavior, driving creative direction regarding user experience and design.

At JLOOP, Matt:

Designs beautifully fluid interfaces for mobile, desktop, and beyond.
Tracks design trends and brings them to the table for all our projects.
Harnesses the power of type to make the web powerful and beautiful at the same time.

In the world, Matt:

Won't complain if you want to go to the beach.
Enjoys the quirks of the Volkswagen Vanagon.
Won a Preservation Award from Long Beach Heritage for fixing up his mid-century modern ranch house.

Anne Stephenson

Creative Strategy & Branding

Close

When others only see research and data, Anne sees human truths and insights. A talent that has bolstered numerous brands during her almost 20-year tenure as a brand strategist.

At JLOOP, Anne:

Spearheads all brand and messaging development.
Creates compelling brand strategies that lead to focused and actionable results.
Writes insightful creative briefs that spark imaginative messaging campaigns.

In the world, Anne:

Is just as curious about watching her daughters' personalities flourish.
Achieves balance by squeezing in a little yoga whenever she can.
Holds dual degrees in advertising and psychology.

Daniel Fordyce

UX Developer | Team Leader

Close

With an artistic eye and a painter's patience, Daniel brings digital work to life in your browser, email client, tablet, or phone.

At JLOOP, Daniel:

Crafts elegant CSS to deliver intelligent output with a long shelf life.
Utilizes cutting edge technologies and modern approaches to make our work lively and responsive.
Guides our development strategies with wisdom, patience, and respect.

In the world, Daniel:

Is an expert visual artist, painter, and illustrator.
Loves handcrafted work - particularly when its in the form of a hearty brew.
Is one of 6 kids and a long-time Long Beach native who rides his bike to JLOOP.

Michael Stratford

Apps & Server-Side | Team Leader

Close

The wizard behind the JLOOP curtain, Michael cut his development teeth as a JLOOP intern. Just a few years later, he lights the path through our most complex development.

At JLOOP, Michael:

Engineers system architecture solutions using a hefty toolset at his disposal.
Leads the development team through example and collaboration - convinced there is always something more to learn.
Would think outside the box, if he knew there was a box.

In the world, Michael:

Is a proud husband and father.
Is currently training a 5-year-old to beat a 34-year-old at chess.
Loves to socialize over games, a bowling lane, or a good pizza.

Todd Pastell

Software Engineer

Close

With a Mechanical Engineering degree, Todd brings discipline and focus to our technical output.

At JLOOP, Todd:

Is a coding ninja - executing with silent precision.
Has proven he can learn any programming language - Client & Server-Side to boot.
Keeps our internal infrastructure healthy and backed up.

In the world, Todd:

Holds a BS in Mechanical Engineering from Cal Poly Pomona.
Has the warmest smile ever to be paired with a cold and wicked ping-pong backhand.
Is one of 4 kids and hails from Palos Verdes, CA.

Chris Stevens

Software Engineer

Close

A rare JLOOPer with formal Computer Science education, Chris hammers away at code to craft efficient technology solutions that make us proud.

At JLOOP, Chris:

Brings deep expertise to bear on coding challenges on a daily basis.
Manages our web infrastructure, keeping client sites healthy and happy.
Is a gifted wordsmith, providing solid documentation of complex processes.

In the world, Chris:

Arrived at the JLOOP doorstep as a long time friend of Mike & Todd - even though they had never met in person (WoW).
Has been known to lose at chess to a 5-year-old.
Is an avid hobbyist and lover of fine machinery.

Jake Schumacher

Video Production

Close

Loaded with talent and ambition, Jake delivers spot-on video that compels and delights.

At JLOOP, Jake:

Is a video director and producer, helping craft compelling stories for our clients.
Was responsible for our award-winning "Venture Out" video for American Airlines.
Is a motion graphics artist as well as editor, DP, and more.

In the world, Jake:

Is currently directing and producing the Kickstarter-funded documentary "App: The Human Story".
Recently moved from Idaho with his wife and 2 girls.
Has created video projects for the respected Sandwich Video in Los Angeles.

Corey Huntley

Product Specialist

Close

A clear thinker and gifted communicator, Corey specializes in crystalizing our technology platforms into great customer experiences.

At JLOOP, Corey:

Manages the growth and development of Real Atomic - our Real Estate website platform.
Develops product roadmaps and directs feature development.
Supports our partners and clients for our many technology services.

In the world, Corey:

A history buff that likes to nerd out at archaeological sites.
An outdoors enthusiast, and can usually be found at the beach after work.
A passionate Bruins, Kings, and Dodgers fan.

Greg Stratford

Founder

Jennifer Christopher

Founder
Our Capabilities
For more than a decade, we have been blending innovative design and advanced technology to create memorable online experiences.
This is how we get there:
Compelling
Messaging
Brand Strategy
User Experience
Content Strategy
Impactful
Creative
Ideation
Visual Design
Video & Storytelling
Innovative
Technology
Mobile Applications
Web Development
Social Integration/Platforms